Connecticut Department of Transportation News Release
3/22/2021
The Connecticut Department of Transportation is announcing the scheduled closure of the Exit 40 on-ramp to I-84 westbound at Ridgewood Road in West Hartford beginning on April 5, 2021. The closure is expected to last for approximately 7 months, reopening on or before October 4, 2021.
The closure and detour are necessary to facilitate construction activities and safety improvements to the I-84 westbound bridge over Ridgewood Road. This will be the 2nd and final ramp closure for the new bridge construction.
Detour Information:
Ridgewood Road south to New Britain Avenue
Right on New Britain Avenue
Follow New Britain Avenue to Route 9
Right on Route 9 north on-ramp
Merge onto Route 9 north
Use left lane to I-84 westbound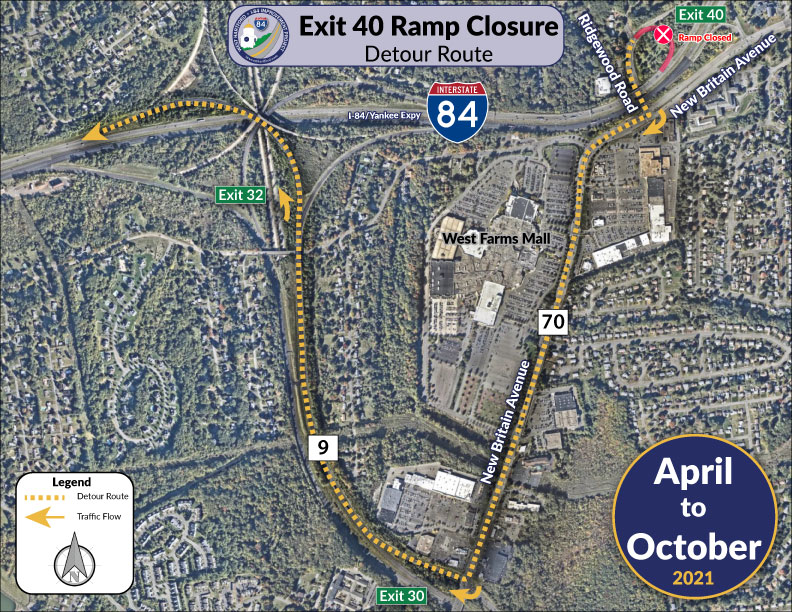 About the Project
Project 0155-0171 is a $54 million roadway improvement project being constructed by O&G Industries, Inc. The project began on March 2, 2020 and is anticipated to be completed in the summer of 2023.
---